Budget Race Numbers (21x15cm)
NO SETUP CHARGES.
ANY NUMBER SEQUENCE PRINTED.
BLACK DIGITS AS STANDARD.
ALL PRICES INC. DELIVERY & VAT.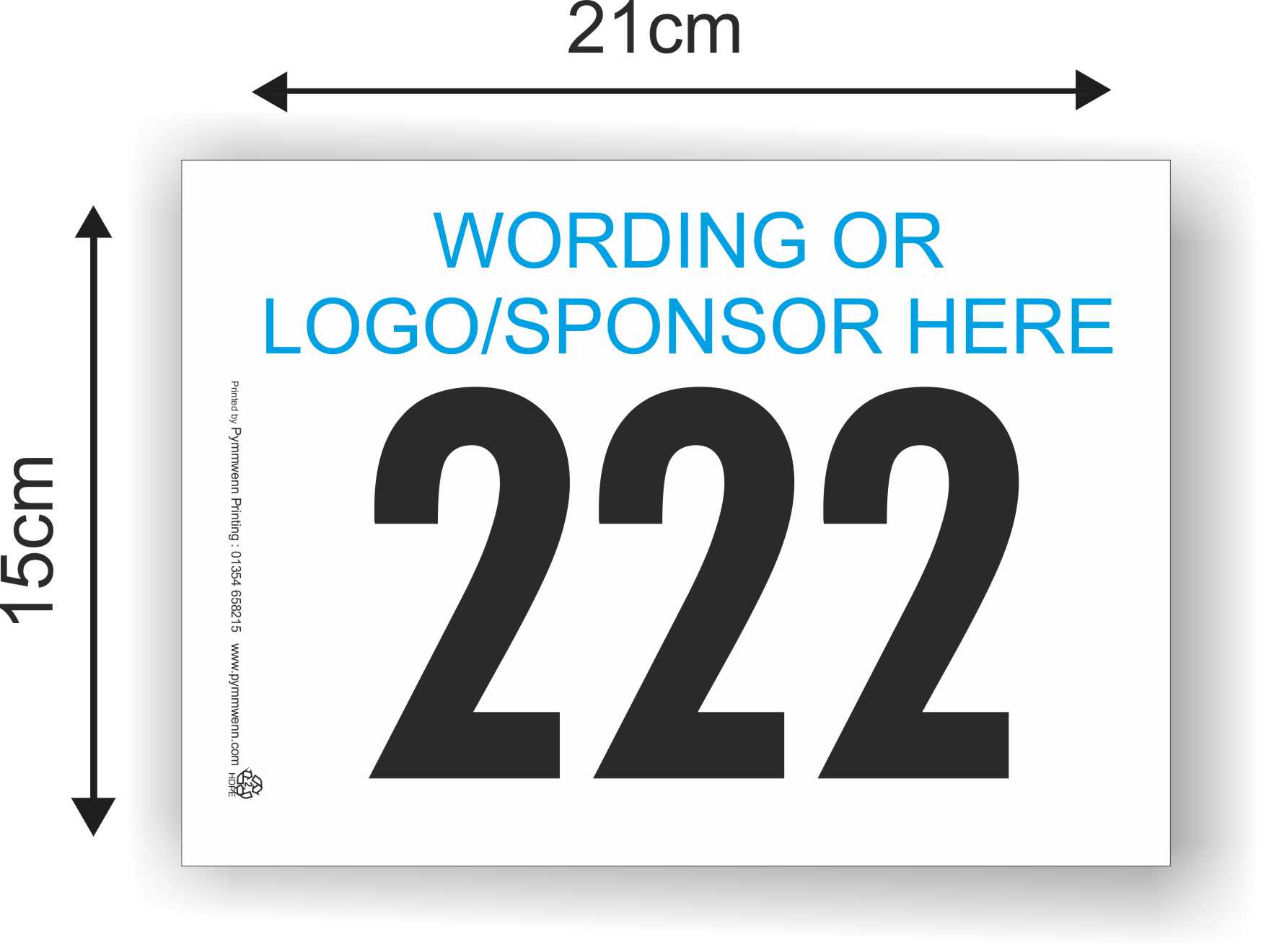 NEED NAMES OR BAGGAGE TAGS?
OPTIONAL EXTRAS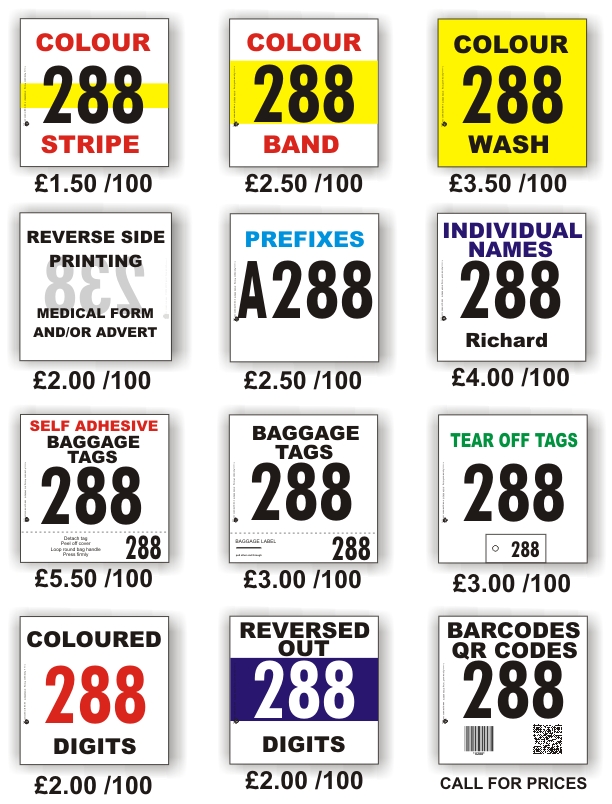 Standard printing colours available:
Red, Blue, Cyan, Magenta, Green, Orange,
Yellow, Purple, Violet, Pink, Black, Brown
Or we can use Pantone colours
… just £12 per colour to mix.
We print and ship race numbers /race bibs to customers anywhere in the world for all kinds of events ranging from fun runs to international marathons, as well as for half marathons, triathlons, ironmans, track & field, and orienteering.
We also supply numbers for cycling events like MTB and indoor velodrome as well as competitor numbers for dancing competitions, dog shows, equestrian events and rowing regattas.