Tyvek Race Numbers
Since 1996, Pymmwenn Printing have supplied the best race numbers at the best prices. Below are the different race numbers we print.
Budget Size Numbers
The race numbers are both waterproof and tearproof, prices include printing above and below the digits, no setup charges and no minimum order. Any number sequence can be printed, black digits as standard. All prices exclude delivery & VAT.
NO SETUP CHARGES ON OUR BUDGET NUMBERS.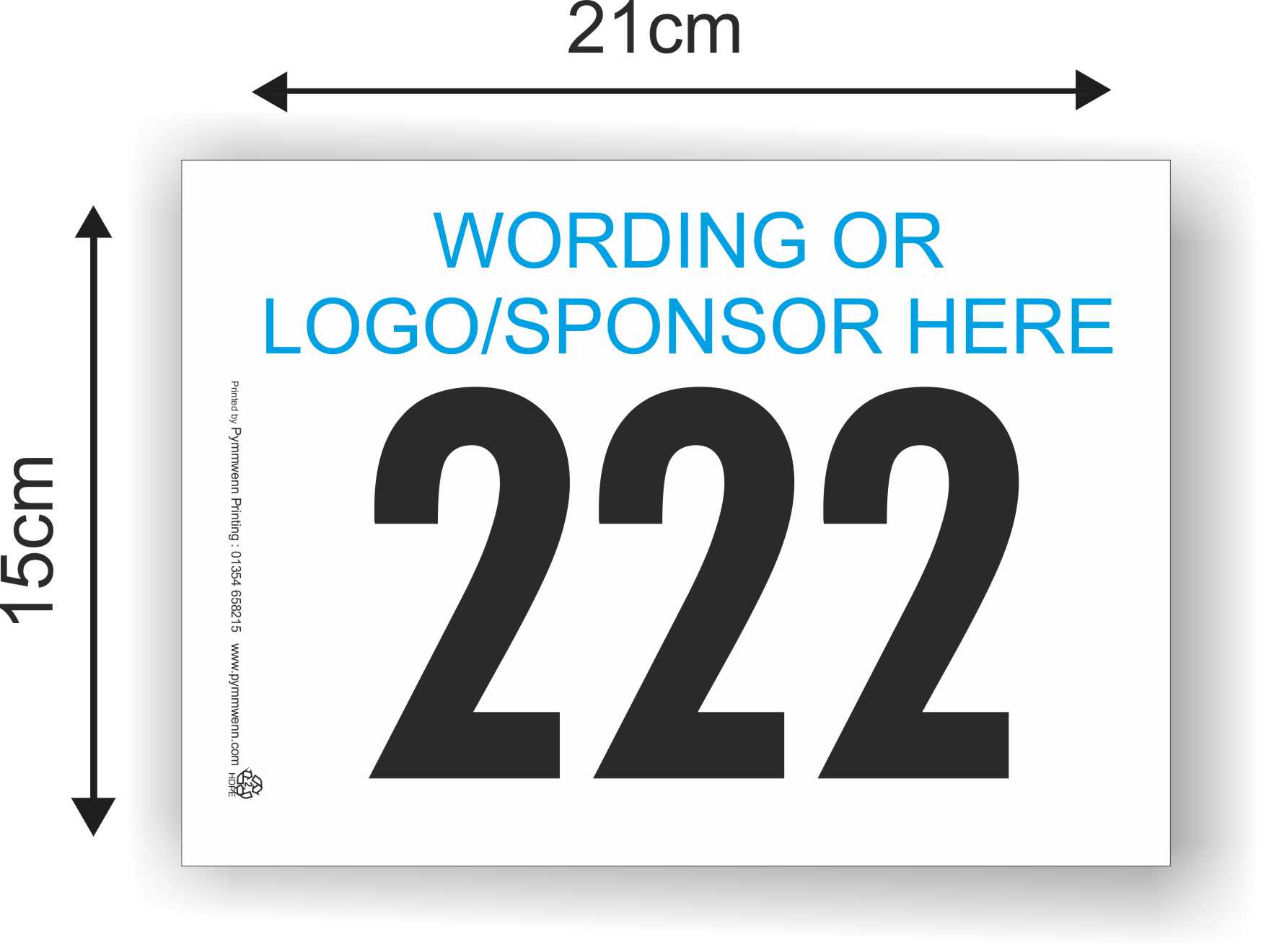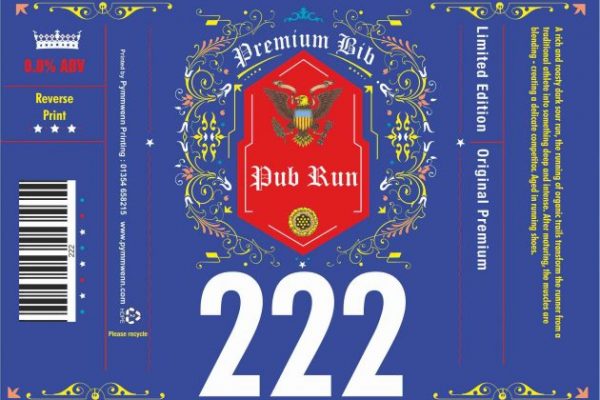 NEED NAMES OR BAGGAGE TAGS?
OPTIONAL EXTRAS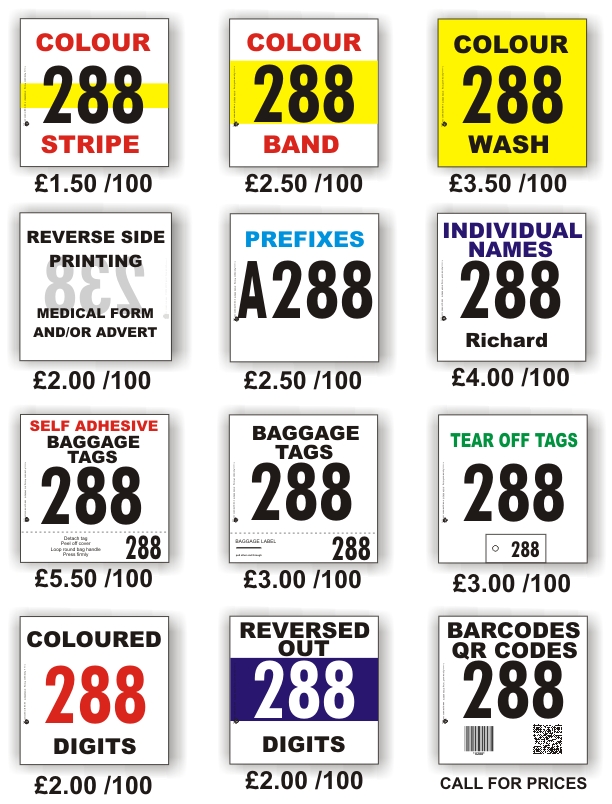 Standard printing colours available:
Red, Blue, Cyan, Magenta, Green, Orange,
Yellow, Purple, Violet, Pink, Black, Brown
Or we can use Pantone colours
… just £12 per colour to mix.
We print and ship race numbers /race bibs to customers anywhere in the world for all kinds of events ranging from fun runs to international marathons, as well as for half marathons, triathlons, ironmans, track & field, and orienteering.
We also supply numbers for cycling events like MTB and indoor velodrome as well as competitor numbers for dancing competitions, dog shows, equestrian events and rowing regattas.